Fleshlight Product Review Site
We at MyMaleSexuality.com have had such a response from our reviews of the Fleshlight line of products that we decided to create a subdomain specifically devoted to them in order to more fully explore this adult toy phenomenon.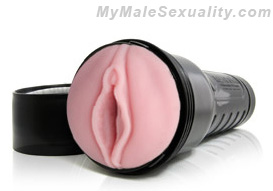 With over 1 million units sold, the Fleshlight is by far the number one selling male sex toy on the market. As, its designers, Interactive Life Forms, are constantly seeking ways to improve on their products, we here at MyMaleSexuality.com felt these efforts deserving of critical review which went beyond the scope of our traditional methods. As there are so many models of Fleshlight to choose from now, we felt a guide to assist our users in determining the best unit for them would be extremely helpful.
To this end, we've created a new rating scale specific to this product line. It takes into account the following factors:
Level of sensation enhancement
Effectiveness
Quality of construction / durability
Ease of cleaning
Discretion
Realism
Orgasm Enhancement
These are all compared to the baseline classic original Fleshlight Pink Lady, which has been given all 5s on a scale of 1 to 10.
Here's an example for the Fleshlight Super Ribbed: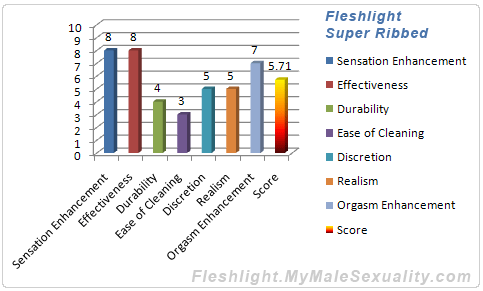 Ok, lets get started and take you to the Fleshlight Reviews!